Best Urology Hospitals in India
Best Urologist in India
Urology is a part of health care that deals with diseases of the male and female urinary tract (kidneys, ureters, bladder and urethra). It also deals with the male organs that are able to make babies (penis, testes, scrotum, prostate, etc.). Since health problems in these body parts can happen to everyone, urologic health is important.
Urology is known as a surgical speciality. Besides surgery, a urologist is a doctor with wisdom of Internal medicine, Paediatrics, Gynaecology and other parts of health care. This is because a urologist encounters a wide range of clinical problems.
The scope of urology is big and the American Urological Association has named seven sub speciality parts:
Pediatric Urology (children's urology)
Urologic Oncology (urologic cancers)
Renal (kidney) Transplant
Male Infertility
Calculi (urinary tract stones)
Female Urology
Neurourology (nervous system control of genitourinary organs).
Urologists are trained professionals who treat conditions concerning this system.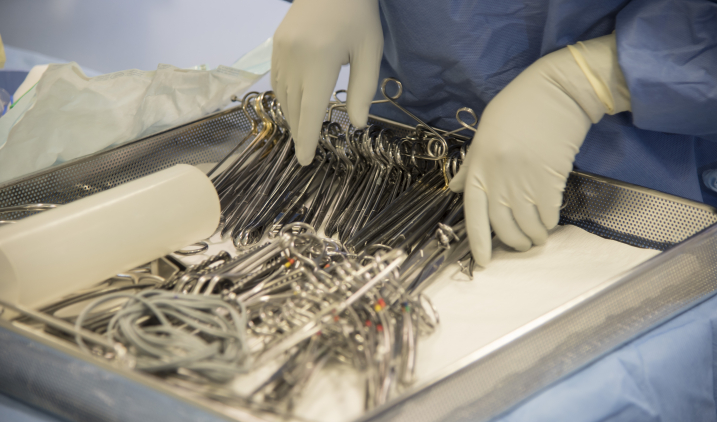 This includes:
Kidneys, organs which filter all waste out from the blood for producing urine
Ureters are tubes through which the urine passes to the bladder from the kidneys
Bladder, a hollow sac which stores urine
Urethra, a tube via which the urine travels out of the body from the bladder
Adrenal glands are located on the top section of each kidney that are responsible for releasing hormones.
Nature of the work :
Urologists are surgeons, but much of their work also involves the medical management of conditions or disease without surgery. They work with patients of all ages from babies and children to elderly people.
Urology was the first surgical speciality to use minimally invasive techniques such as endoscopy and key-hole surgery, techniques which continue to be regularly used by urologists. Urology is also at the forefront of developments in robot-assisted surgery.
Urologists use a thin lighted instrument known as a cystoscope to examine the bladder and urethra. Other conditions can also be treated using endoscopic (telescopic) procedures including the removal of bladder tumours and treatment of bladder and kidney stones.
Most urological surgery is elective and urological emergencies are relatively rare. But dealing with acute kidney infections, urinary retention and trauma to the urinary tract can also occasionally be part of a day's work.
Common open surgery procedures include:
Removal of bladder, kidney or prostrate to treat cancer
Kidney stone removal
Formation of a stoma to divert urine into a bag
Bladder reconstruction after removal
Vasectomy
Circumcision
The main sub-specialties include:
Endourology – prostate, bladder and kidney conditions, including kidney stones and small bladder tumours, treated using key-hole techniques
      2.Urological oncology – prostate, bladder, kidney, testicular and penile cancer
   3.Functional urology – the investigation and treatment of bladder symptoms and incontinence and neurological disorders such as multiple sclerosis and spinal injury.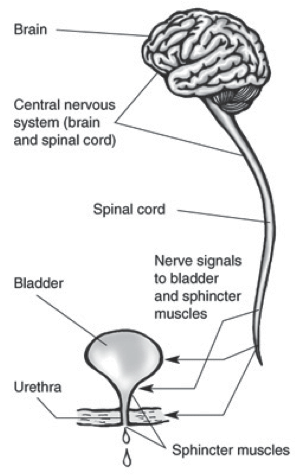 4. Andrology – Male fertility and Sexual health
       5.Reconstructive urology – repair and restoration of the lower urinary tract, and particularly the urethra and management of urethral stricture disease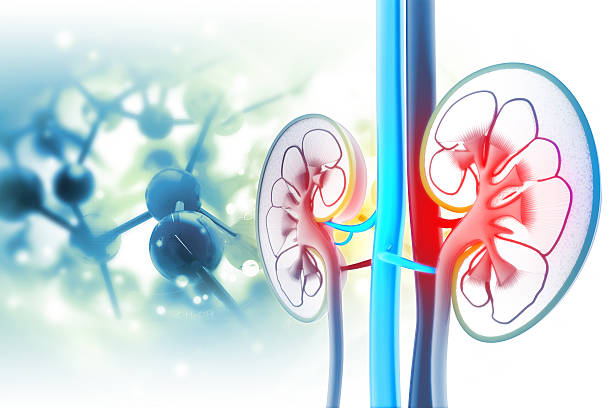 Frequently asked Questions:
What are the 3 types of bladder cancer?
The 3 main types of bladder cancer are: Urothelial carcinoma. Urothelial carcinoma (or UCC) accounts for about 90% of all bladder cancers. … Urothelial carcinoma is sometimes also called transitional cell carcinoma or TCC.
What types of procedures does a urologist perform?
A urologist is a doctor who specializes in urinary tract problems.
Cystoscopy. Cystoscopy uses a cystoscope to look inside the urethra and bladder. …
Ureteroscopy. Ureteroscopy uses a ureteroscope to look inside the ureters and kidneys. …
Kidneys. …
Ureters. …
Bladder. …
Cystoscopy. …
Ureteroscopy etc…
Why do you need to see a urologist?
Urologists are best trained to treat any condition involving the urinary tract and the male reproductive system. Other healthcare professionals may be involved in your care-a urologist may work with an oncologist to treat prostate cancer, or with a gynecologist to treat pelvic pain in women.
What does a urology clinic do?
A urologist is a physician who specializes in diseases of the urinary tract and the male reproductive system. Patients may be referred to a urologist if their physician suspects they may need treatment for a condition relating to bladder, urethra, ureters, kidneys, and adrenal glands.
What is the most common bladder cancer?
Urothelial carcinoma Urothelial carcinoma is the most common type of bladder cancer in the United States. Squamous cell carcinoma. Squamous cell carcinoma is associated with chronic irritation of the bladder, for instance from an infection or from long-term use of a urinary catheter.
How does a urologist check your bladder?
The urologist will gently insert the cystoscope through the urethra into the bladder. … The other end of the cystoscope that is inserted into the urethra has a tiny lens with a light that allows the urologist to look inside the urethra and bladder. There are two types of cystoscopes.
What is the first sign of bladder cancer?
In most cases, blood in the urine (called hematuria) is the first sign of bladder cancer. There may be enough blood to change the color of the urine to orange, pink, or, less often, dark red
What is the first sign of bladder cancer?
In most cases, blood in the urine (called hematuria) is the first sign of bladder cancer. There may be enough blood to change the color of the urine to orange, pink, or, less often, dark red
Why would a woman see a urologist?
6 Reasons for Women to See a Urologist. … Urologists are trained to treat problems that affect the urinary tract. This is a system of muscles, tubes and organs, such as the kidneys. Urologists also treat problems with the reproductive system in both men and women.
Should I see a urologist for frequent UTI?
The more you urinate the more difficult it is for bacteria to build up in the bladder. Visit your doctor. While increasing the amount of water you're drinking may stave off the infection and improve your symptoms, it cannot cure a UTI. … If needed, your doctor may then refer you to a urologist for speciality care.
What kind of exam does a urologist do?
Undergo a physical exam. The doctor will concentrate on genitourinary system, including kidneys, urinary bladder, adrenal glands, urethra and reproductive organs.
What does a urologist do to check for erectile dysfunction?
To check whether you have any health conditions that can cause erectile dysfunction (ED), your will first get a thorough physical workup that includes a blood pressure measurement; examination of your penis and testicles; and blood and urine tests to check for anaemia (low red blood cell count), high blood cholesterol)
How painful is a cystoscopy?
People often fear that a cystoscopy will be painful, but it doesn't usually hurt. Tell your doctor or nurse if you feel any pain during it. It can be a bit uncomfortable and you may feel like you need to pee during the procedure, but this will only last a few minutes.
what does urology treatment cost?
is it insurance cover for urology treatment?
How long does it take to recover from cystoscopy?
You will most likely experience blood in your urine (hematuria) after your procedure. This should go away within 1 week. You may also have frequent urination and pain or burning when you urinate. Although these symptoms can last for 3 to 4 weeks, they should be improving as you heal.
How long can you live after being diagnosed with bladder cancer?
How long does it take to get results from cystoscopy?
Is cystoscopy a surgery?
Can bladder cancer be detected with a urine test?
How do you know if bladder cancer has spread?
Who is at high risk for bladder cancer?
What is the survival rate of bladder cancer?
Dr (Lt Col) Aditya Pradhan  

 

Dr. Vineet Malhotra with Experience 24 years

– Best Urologist in Delhi
Dr. Anup Ramani with Experience 24 years  – Best Urologist in Mumbai
Dr. Ashish Sabharwal 

with Experience: 18 Years

– Best Urologist in Delhi
Dr. Anil Kumar Gulia  (Urology / Andrology) with Experience: 15 Years Best Urologist in Delhi
Dr. Mahendra Jain with Experience 25 years Best Urologist in Bangalore 

Dr Mohan Keshavamurthy

with Experience 31 years Best Urologist in Bangalore 

Dr. Sudhir Khanna

 

with Experience 30 years

– Best Urologist in Delhi

Dr. Pankaj Maheshwari

with Experience 24 years  – Best Urologist in Mumbai
Dr Muruganandham K with Experience 5 years – Best Urologist in Chennai
Dr Bejoy Abraham with Experience 31 years  – Best Urologist in Mumbai
Dr Shivaji Basu

with Experience 41 years  –

Best Urologist in Kolkata
Dr Mahendra Jain

Raja

Dr Roy Chowdhary

Sanjay Pandey

Anant Kumar

Dilip Raja

Dr Rupin S Shah

Anant Kumar

Dr Manu Gupta

Dr Vipin Tyagi

Pawan Kesarwani

V K Mehta

Gagan Gautam

Sudhir Khanna

Rajiv Goel

Mrinal Pahwa

Parag Gupta

Shailendra Kumar Goel

Manoj Talwar

Rajinder Yadav

Ajay Sharma

N Subramanian

Rajeev sood

Rajesh Taneja

Ashish Sabharwal

Anil Agarwal

Anil Kumar Gupta

S K Rawat

Vikas Jain

Anshuman Agarwal

Mahendra Jain

Ninan Thomas Panicker

S P Keshavamurthy

Dilip Dhanpal

Ali Poonawala

K Rao

Sridhar K N

B V Venkatesh

T S Vasan

Nagasubramanyam S

Geetha Basavaraj

Kamath Ananth Janardhan
Indraprastha Apollo Hospital New Delhi
BLK Super Specialty Hospital New Delhi
Fortis Escorts Hospital New Delhi
Max Super Speciality Hospital, Saket, New Delhi
Sir Ganga Ram Hospital, New Delhi
Manipal Hospitals Dwarka, Delhi
Primus Super Speciality Hospital, New Delhi
Moolchand Hospital Dlehi
Max Hospital Shalimar Bagh
Fortis Hospital, Shalimar Bagh, New Delhi
Kokilaben Dhirubhai Ambani Hospital, Mumbai
Fortis Hospital, Mulund, Mumbai
Nanavati Super Specialty Hospital, Mumbai
Jaslok Hospital, Mumbai
New Age Wockhardt Hospital, Mumbai
Global hospital Mumbai
Fortis Hiranandani Hospital, Vashi
Asian Heart Institute, Mumbai
Sir HN Reliance Foundation Hospital, Mumbai
Apollo Gleneagles Hospital, Kolkata
Fortis Hospital, Kolkata
Calcutta Medical Research Institute, Kolkata
AMRI Hospital, Kolkata
Woodlands Hospital Kolkata
Medica Hospital Kolkata
Apollo Hospitals, Greams Road, Chennai
Global Hospital Chennai
Dr. Rela Institute and Medical Centre, Chennai
Vijaya Hospital, Chennai
Sri Ramachandra Medical Centre, Chennai
Apollo Spectra Hospital, Chennai
MIOT International, Chennai
Fortis Hospital, Bangalore
BGS Gleneagles Global Hospitals, Bangalore
Apollo Hospital, Bangalore
Apollo Spectra Hospital, Bangalore
Sparsh Hospital, Bangalore
Vikram Hospital Bangalore
NU hospital Bangalore
Global Hospitals, Hyderabad
Apollo Spectra Hospital, Hyderabad
KIMS Hospital, Hyderabad
Care Hospitals, Banjara Hills, Hyderabad
Star Hospitals, Hyderabad
Nizam's Institute of Medical Sciences, Hyderabad
Medanta – The Medicity Hospital, Gurgaon
Fortis Memorial Research Institute, Gurgaon
Artemis Hospital Gurgaon
Max Super Specialty Hospital Gurgaon
Paras Hospitals, Gurgaon
Rockland Hospital, Manesar, Gurgaon
Columbia Asia Hospital, Palam Vihar, Gurgaon
Email: Contact@ExpertChikitsa.com
Call OR WhatsApp: +91 8095504033